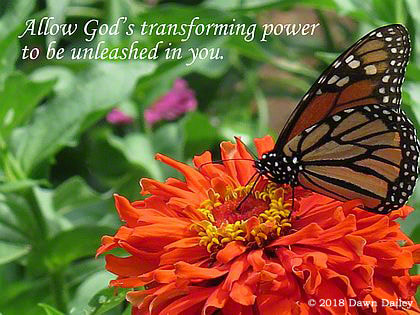 Where you go I will go, and where you stay I will stay.
Ruth 1:16b
In the book of Ruth, we read a beautiful story about loyalty as well as loss and new beginnings. A famine forces Naomi to move with her husband and sons from Bethlehem to the land of Moab. Ten years or so later, tragedy strikes when Naomi loses her husband and both her sons. She decides to travel back to Bethlehem. Ruth, her daughter-in-law, chooses to go with Naomi, saying "Where you go I will go, and where you stay I will stay." I love Ruth's loyalty to her mother-in-law and her tenacity in standing firm in her decision to go with Naomi. The happy ending is heart-warming and we see God's hand at work throughout this story. But often I read the book of Ruth and overlook Naomi's own transformation.
When she arrives back at her home in Bethlehem, Naomi tells her friends not to call her Naomi anymore. She renames herself "Mara" which means bitter. She says in Ruth 1:21a, "I went away full, but the LORD has brought me back empty." Naomi places the blame squarely on God for her emptiness. Her grief blinds her to the fact that even though she has suffered significant losses, she has gained a daughter-in-law who is fiercely loyal to her. When she honestly acknowledges she is now empty, Naomi faces a broken part of herself. Only then is God's power unleashed to bring Naomi from the depths of despair to a place of healing and hope. The happy ending (spoiler alert!) is Ruth marries a godly man named Boaz and they have a child who grows up to become the grandfather of King David. Naomi rejoices in how God has so abundantly provided for her. She is no longer the bitter woman she was at the beginning of the story.
Traveling to a foreign country recently reminded me of this engaging story of Ruth and Naomi. I know when I travel that God goes with me. In Matthew 28:20b, as Jesus is ascending into heaven after the resurrection, the last thing He tells His disciples is "…surely I am with you always, to the very end of the age." Ruth, in a way, is a Christ-figure, promising Naomi that she will go wherever Naomi goes, that she will not leave her. In my travels, I have learned that Jesus goes with me, too, wherever I go. He will not leave me. I do not need to be afraid.
I have also come to realize that wherever I go, there I am. Like Naomi, I pack my insecurities, anxieties, and brokenness and bring those with me when I take off on a trip. I fool myself into thinking that only the new me, the brave one, the one who doesn't let fear rule her life, will be taking this trip. But the rest of me is there, too. Travel creates discovery. But is it discovery of outward sights or inward insights? In traveling half-way around the world, I come face-to-face with myself.
Yet, bit by bit, the baggage becomes lighter. Like Naomi, I am transformed when I face my brokenness and allow God's power to be unleashed in me. God works in and through me, to change me and to make me into a better version of myself. Just like in Naomi's case, He takes the circumstances and experiences and weaves them in a way that makes my life fuller and richer. May I, like Naomi and her friends, give praise to the Lord for the transformation He has brought about in my life.
What baggage of your own do you carry around with you? Under what circumstances do you come face-to-face with who you are? Allow God's transforming power to be unleashed in you. I invite you to completely trust the God who loves you, who has your best in mind, and who redeems all your losses as He transforms you into a better "you".
Dear Jesus, I thank You and praise You that wherever I go, You go with me. On the journey of life, may I be transformed by Your love into a better version of me. May I see Your hand at work in my life through loss and redemption, through brokenness and healing. Amen.
Want to subscribe to future posts? Click
here
.
Text and photograph copyright © 2018 by Dawn Dailey. All rights reserved. Photo of Monarch butterfly on a zinnia.
All scripture quotations, unless otherwise indicated, are taken from the Holy Bible, New International Version®, NIV®. Copyright ©1973, 1978, 1984, 2011 by Biblica, Inc.™ Used by permission of Zondervan. All rights reserved worldwide. www.zondervan.com The "NIV" and "New International Version" are trademarks registered in the United States Patent and Trademark Office by Biblica, Inc.™